DEKAs in cholestatic liver disease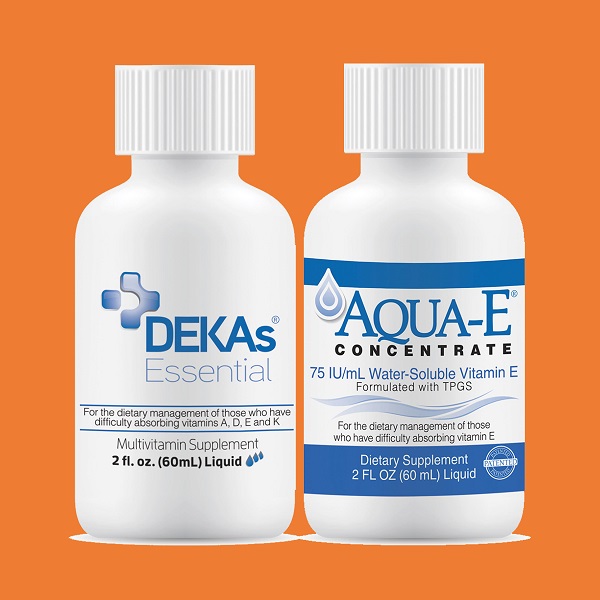 DEKAs Aqua-E provides vitamin E* only. DEKAs Essential Liquid uniquely provides all fat-soluble vitamins (D, E*, K and A) in one product. Both products offer scalable dosing to meet a patient's individual requirements. The prices are very reasonable compared to other products for cholestatic liver disease.
New!
Discounts for regular users
20% overall discount when ordering 5 or more units.
All combinations allowed.
Watch here how DEKAs all-in-one vitamins work
DEKAs Essential liquid, DEKAs Aqua D, DEKAs Aqua-E and DEKAS Aqua K are vitamins especially composed for patients with cholestatic liver disease. They contain tocofersolan, the special water soluble form of vitamin E* recommended by the European nutritional guidelines.
*) tocofersolan is also known as vitamin E-TPGS or TPGS