DEKAs in cystic fibrosis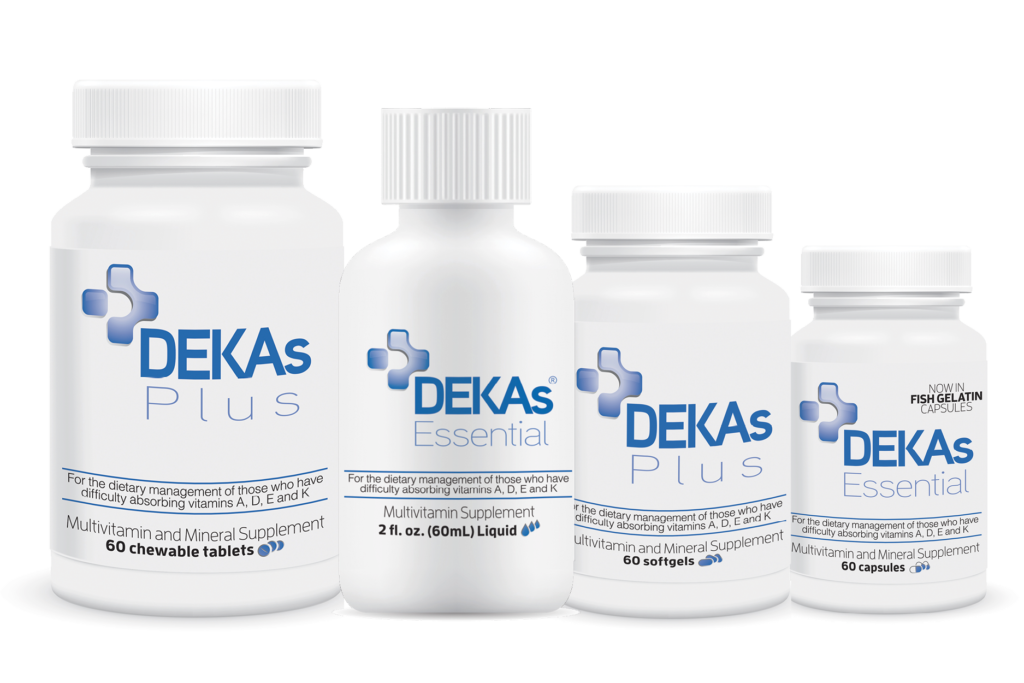 DEKAs Plus liquid is for infants and children up to 3 years. DEKAs Plus softgels or DEKAs Plus chewable tablets are two options for those older than 3 years. DEKAs Essential capsules are small capsules containing only the fat soluble vitamins A,D,E, & K. DEKAs Essential capsules contain no minerals, antioxidants or vitamins B & C like DEKAs Plus.
New!
Discounts for regular users
20% overall discount on orders of 5 or more units.
All combinations allowed.

Watch here how DEKAs all-in-one vitamins work
DEKAs was designed by the expert team of DEKAsvitamins.com and is based on a clinically tested delivery technology.
DEKAs all-in-one vitamins for patients of Cystic Fibrosis make it very easy to actually take all the vitamins and minerals you need. DEKAs CF vitamins come in 4 different forms adapted to your age, your preferences and the latest European CF dietary guidelines.