DEKAs after Bariatric Surgery
DEKAs Bariatric Chewable Tablets keep it simple. One or two DEKAs Bariatric chewable tablets* are recommended daily, based on the bariatric procedure and in consultation with your physician.


New!
Discounts for regular users in EU
10% overall discount on when ordering 5 or more units in the EU.
All combinations allowed.


Watch here how DEKAs Bariatric works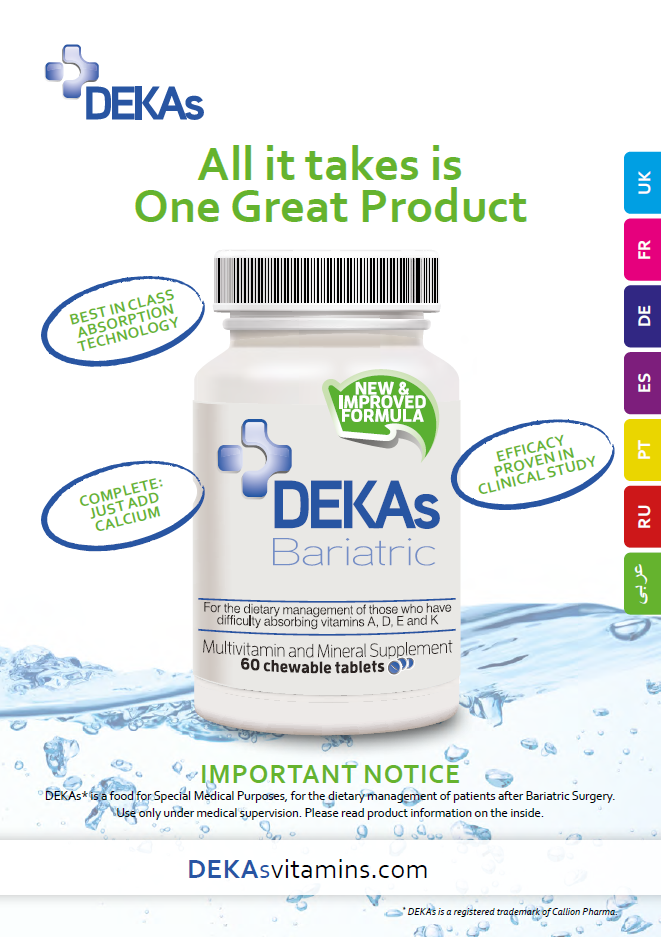 DEKAs Bariatric Chewable Tablets conform to the latest European, British and US dietary guidelines for Bariatric Surgery, are clinically tested in the USA and contain the DEKAs clinically proven delivery technology to enhance absorption of fat-soluble vitamins.

* calcium should be taken at least two hours before or after DEKAs Bariatric as calcium and iron should not be taken together.